According to IICRC, CRC, and RIA guidelines, the amount of water will dictate our restoration process for your specific situation. We evaluate the damage and place it in a class system.– Class 1, a partial room with little wet carpet through Class 4, flooring soaked in several rooms, water-wicking a foot or more up walls, and even hardwood and stonework saturation. We consider these as well as the degree of health hazard – Category 1, directly from drinking-water plumbing through Category 3, storm flooding and sewage backups. Our flood service aims to minimize the expense and time needed for water damage repairs by eliminating dangerous levels of moisture as soon as feasible.
Here's an outline of how we use cutting-edge technology and the latest industry best-practices:
*Immediate water removal. Our specialist team will always professionally contain and isolate any biohazards during a flood clean-up, with follow up being intense cleaning, disinfecting and removal of debris.
*Water extraction. Our truck-mounted extraction gear quickly and effectively removes surface water from floors, walls, and ceilings. It's twice as effective as similar equipment used by carpet cleaners and outperforms most of our competitors. This means that drying times are significantly shorter, often by a day or more.
*Building structural dry out. Our team uses top of the line equipment, like refrigerant dehumidifiers and turbo dryers, to get rid of all unwanted moisture. Our specialists are constantly checking temperature and humidity levels so we can make changes for a quicker drying process. We won't stop until your space is back to safe moisture levels.
* Regardless of the scale or source of water damage , our specialists will also clean and disinfect your home. Mold removal may be necessary as needed, depending on the situation.All together, our certified technicians utilize state-of-the-art equipment that dries your belongings in a significantly shorter amount of time than natural evaporation. In as little as 3 to 4 days, you'll have your possessions back instead of waiting weeks. We know how important peace of mind is for our clients, and being able to provide such quick turnaround times offers just that.
Eco Team Water Damage Clean Up & Mold Removal has provided exceptional service in water damage restoration for years and we are pleased to say that the most recent projects have shown an increase in the quality of workmanship.
We deal with many sources of water damage, but one thing they all have in common is how quickly it can turn your home into an unhealthy living space. Failing sewer systems and leaky pipes don't just waste money on repairs; when combined with flooding from broken appliances or overflowing toilets, they also create a risk of mold problems that could make you sick. To avoid being left unprotected by these disasters, act fast: call us to repair your water damage right away before something else happens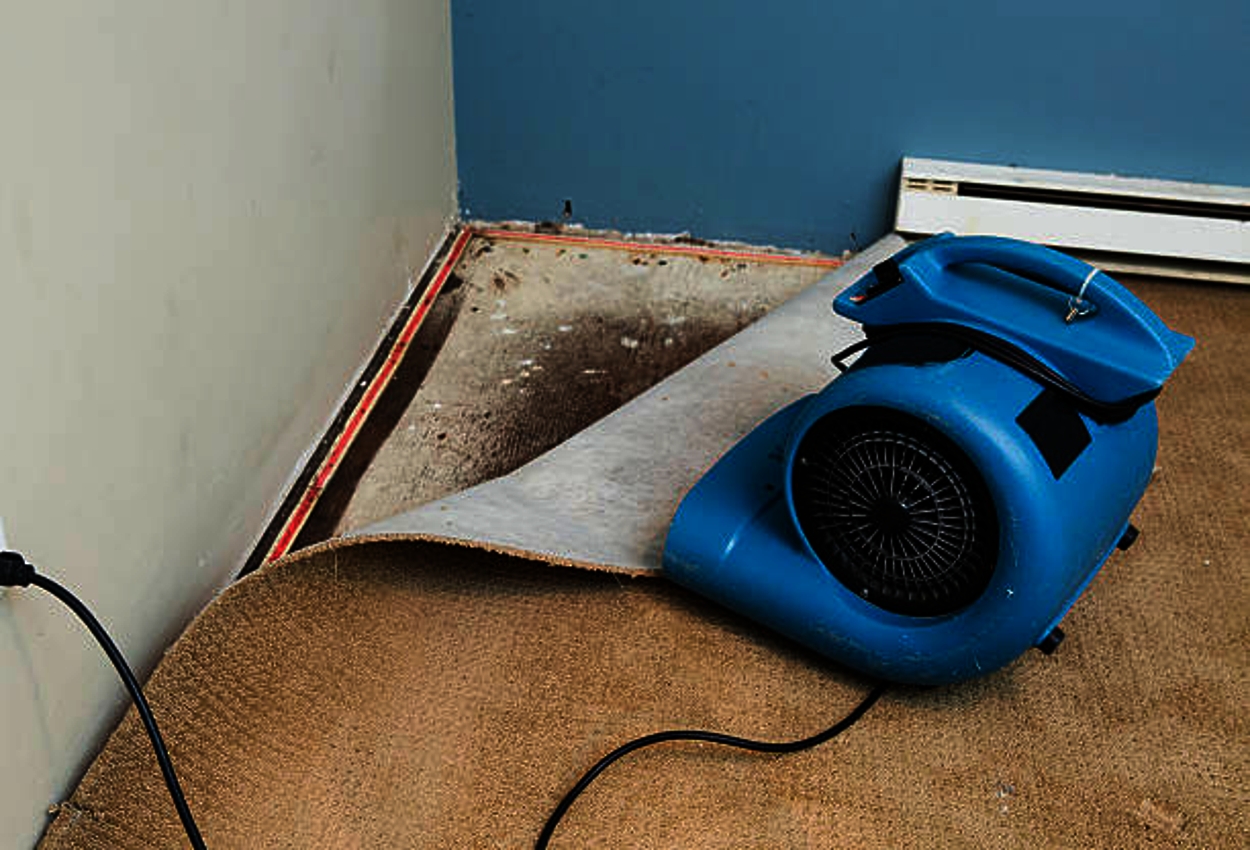 Why Choose Fast Power for Water Damage Restoration?
Highly Trained Restoration Specialists
Our professionals specialize in residential Water Damage Restoration, with training focused on restoring salvageable items, accelerating drying time while documenting the entire restoration process.
Customer Care
We have more than 50 years of experience in the cleanup and restoration industry. Our professionals care about you and your property and want to help you get back to normal after you have water damage to your home.
#1 in the Cleanup and Restoration Industry
We've earned the reputation as a trusted leader in the restoration industry and specialize in fire and water damage, specialty cleaning, mould, and so much more.
Easier Insurance Claims Process
Eco Team Water Damage Clean Up & Mold Removal will help you navigate the insurance claims process and coordinate the necessary paperwork for a quicker, easier experience.
Water Restoration – What to Do:
If the outside temperature is above 60 degrees, use dehumidifiers if available.
Use fans to circulate the air and assist drying.
Remove as much water as possible by mopping and blotting.
Wipe furniture dry.
Lift draperies off carpet, loop through a coat hanger, and place the hanger on the drapery rod.
Prop up wet furniture cushions for even drying and place small wood blocks or aluminum foil under furniture legs.
Remove wet area rugs or other floor coverings.
Open furniture drawers, closet doors, and luggage to enhance drying.
Move photos, paintings, and art objects to a safe, dry location.
Remove wet fabrics and dry them as soon as possible. Hang furs and leather goods to dry separately at room temperature.
Remove damp books from shelves and spread out to dry.
If damage occurs during a cool season, leave heat on; if in summer, use an air conditioner if available.
Water Damage – What to Avoid
Do not use an ordinary household vacuum to remove water restore.

Do not use electrical appliances while on wet carpet or wet floors.

Do not go into rooms with standing water damage if the electricity is still on.

Do not lift tacked down carpet without professional help. Lifting the carpet incorrectly could promote shrinkage.

Do not wait to call for professional Water Damage Restoration from Fast Power Water Damage Restoration & Mold Clean Up. Damage from the water mitigation and bacteria growth can begin within hours
FAST RESPONSE TIME - CALL US!